鼓·舞 | INSPIRE
IPAA's 6th International Performing Arts Festival
Step into the world of INSPIRE, as we embark on the IPAA's enthralling journey through the 6th Annual Cultural Exchange Event. Here, we unite to bear witness to the power of the human spirit, the strength of perseverance, and the beauty of transformation. In this festival, we bring together dancers, choreographers, musicians, singers, and audiences alike to celebrate and showcase the art of dance and music.
Embrace this chance to celebrate diversity, nurture understanding, and participate in a vibrant cultural exchange. By enveloping our dance show within the rhythmic world of drumming, we craft an immersive experience that appeals to myriad senses. This isn't just entertainment; it's a symphony of inspiration that elevates both heart and soul. Our event provides the opportunity to showcase the beauty of different cultures coming together through the universal language of art.
IPAA2023年"鼓·舞"创作文化节,秉承IPAA的一贯宗旨,致力于通过东西方舞蹈和音乐交流以促进各族群的相互理解和文化多样性。在此次文化节交流汇演中,将有来自不同文化背景的艺术团体为观众奉上一场美学大宴。通过他们带来的创新的舞蹈和音乐元素及编排,我们将感受到艺术家们在不断成长和蜕变中所散发出的独特魅力。
IPAA艺术团将为此次文化节带来最新的鼓·舞原创作品。在这些创新作品中,IPAA将不同形式风格的鼓乐元素巧妙融入舞蹈表演,通过不同的鼓乐节奏变化和新颖的舞蹈编排来表达具有深厚文化底蕴的历史故事和穿越时空的共通情感。 IPAA希望用这些作品来传递艺术和历史给人类带来的精神鼓舞和启迪,并为观众创造出一次情感激荡的艺术体验。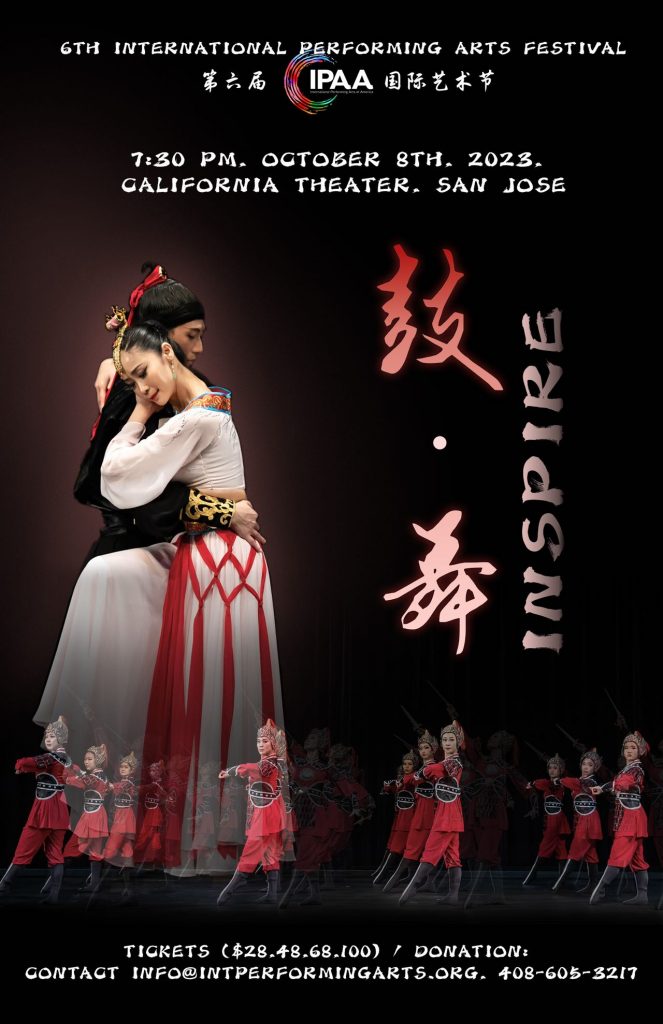 ---
2023
---
2022
---
2021
---
2020
---
2019
---
2018